Helium 10 Scribbles is designed to help sellers optimize their product listings by providing a convenient and easy-to-use interface for creating and managing keyword-rich titles, bullet points, and descriptions.
The process of optimizing product listings on Amazon is essential for achieving high search rankings and ultimately driving sales. To accomplish this goal, sellers must understand the importance of using relevant keywords in their product listing copy.
One of the key features of Helium 10 Scribbles is its intuitive interface, which allows sellers to easily create and manage their product listings. The tool offers a range of templates for product titles, bullet points, and descriptions, each of which is pre-populated with popular and relevant keywords. Additionally, the tool includes a range of features for optimizing images, such as adding alt text and optimizing image file sizes.
Pro Tip: With Helium 10 Cerebro you can extract your competitors' keywords to use them on your listing
This one was the old tool for optimizing listings which has been substituted by better tools: Listing Analyzer and Listing Builder.
How Does Helium 10 Scribbles Work?
Helium 10 Scribbles is a user-friendly keyword research tool that is specifically designed to help you optimize your Amazon product listings. With Helium 10 Scribbles, you can quickly generate keyword-rich titles, bullet points, and descriptions for your products.
When you enter a keyword in Helium 10 Scribbles, it will generate a list of related keywords that you can use to optimize your listings. It also provides insights on how competitive each keyword is, as well as the estimated monthly search volume. This allows you to quickly identify the most profitable keywords to target.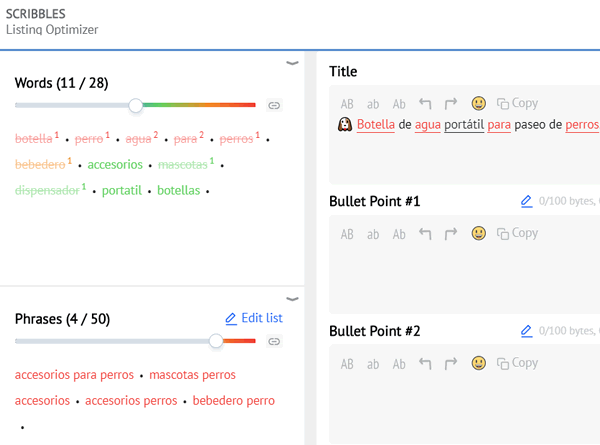 Another important feature of Helium 10 Scribbles is its integration with other Helium 10 tools. For example, the tool integrates with Helium 10's keyword research tool, allowing sellers to quickly identify relevant keywords for their listings. The tool also integrates with Helium 10's inventory management tool, which can help sellers ensure that they have the right products in stock and ready to ship.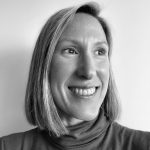 Partner, Content and Marketing Manager at Jordiobdotcom SL with a background on Executive and Multimedia Production. I've written as a guest author on Shopify, Oleoshop and Semrush