Helium 10 Profits is an Amazon seller tool that helps users analyze their sales data to maximize profits. Profits includes:
General dashboard
Product performance dashboard
Inventory levels
Costs / Expenses (including customizable monthly costs / fees + COGS)
Refunds
Helium 10 Profits Features
Product performance
Helium 10 Profits includes a product performance dashboard per SKU including info such as: Expenses, Fulfillment Type, Gross Revenue, Margin, Net Profit, Page Views, Products, Refunds, ROI, Sessions, Unit Session %, Units Sold
Inventory levels
A dashboard including the inventory levels of your active products and SKU fulfillment info such as:
ASIN, SKU or Title
Is the stock available on FBA?
Average Daily Sales
COGS + COGS Status
Estimated Amazon fees
Fulfillment Type (FBA / FBM / SFP)
Inbound inventory on FBA
Price
Reserved inventory on FBA
Sellable inventory on FBA
Unfulfillable inventory on FBA
Sales Analytics
Helium 10 Profits provides users with comprehensive sales analytics, including real-time sales data, trends, and metrics. With this tool, you can track your sales performance, identify areas for improvement, and make data-driven decisions to boost your profits.
Refunds
Includes a complete report on refunded and returned orders

Expenses
Inclkudes recurring and one time expenses. FBA fees are automatically included since it's synced with your Amazon Seller Central data.
Inventory Management
Helium 10 Profits also includes inventory management features that help users optimize their inventory levels to avoid stockouts or overstocking. With this tool, you can set reorder points, track inventory levels, and forecast demand to ensure you always have the right amount of inventory on hand.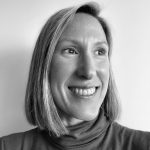 Partner, Content and Marketing Manager at Jordiobdotcom SL with a background on Executive and Multimedia Production. I've written as a guest author on Shopify, Oleoshop and Semrush