Helium 10: What is used for?
Helium 10 is one of the leading software suites for Amazon sellers together with Jungle Scout, Viral Launch, SellerApp and just a few more tools. But Helium 10 has more than 10M active customers, which means they're above average, by far.
Offering a combination of more than 20 tools to help Amazon Sellers at every step of their selling journey, this platform has gained popularity because it brings together multiple functionalities that previously required several different tools. So now, you have an all in one solution for just $99 a month
Helium 10 uses
I'd say you can use it in 11 different ways, though it's core features are grouped in 6 pilars: Analytics tools, Keyword Research tools, Listing Optimization tools, Marketing tools, Operations tools and Product Research tools.
Let's check Helium 10's 11 uses, shall we?
1. Product Research
Helium 10's Black Box assists sellers in discovering potential products. It uses a range of criteria like price, sales volume, and review count. This kind of data-driven approach helps sellers to make informed decisions, reducing the risk of entering oversaturated markets or investing in low-demand products.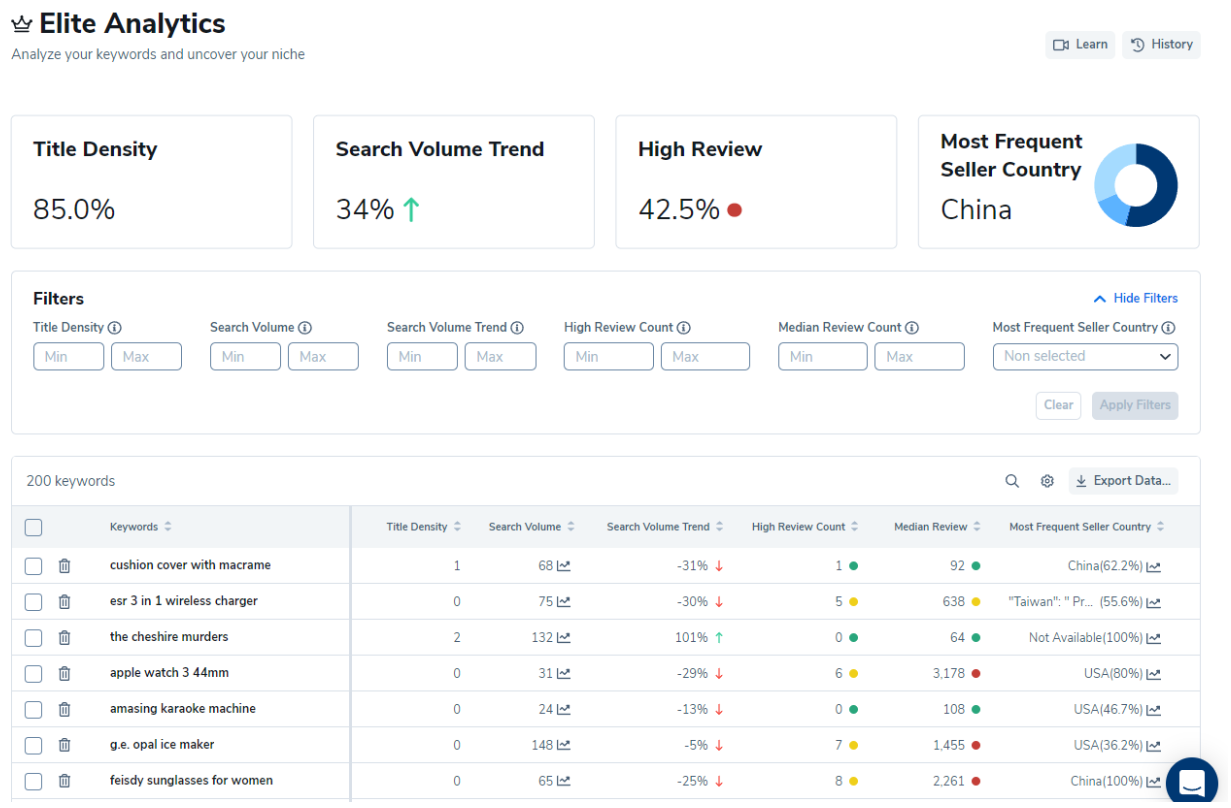 2. Keyword Research
In the Amazon ecosystem, the correct keyword can be the difference between a sale and obscurity. "Magnet" pulls in the most relevant keywords for a particular niche, and "Cerebro" offers a deeper insight into what keywords competitors are targeting, and how they rank for them. These insights can inform PPC (Pay Per Click) campaigns, listing optimizations, and broader marketing strategies.
3. Product Launches
When launching a new product, visibility is key. The tools within Helium 10 ensure that a product listing contains the most impactful keywords, maximizing its visibility in organic searches. This potentially shortens the time it takes for a new product to start generating regular sales. The Listing Builder & Analyzer can grant you that.
4. Listing Optimization
A well-optimized listing doesn't just attract more visitors, but can convert them at a higher rate. Tools like "Scribbles" ensure that all relevant keywords are incorporated without sacrificing readability and persuasiveness of the content.
5. Competitor Analysis
Keeping an eye on the competition is vital in any business. In the e-commerce world, where market dynamics can change overnight, this is even more important. Understanding what keywords competitors are targeting, what kind of reviews they're getting, and at what price points they're selling can provide a strategic advantage. How to do that? Market Tracker 360
6. Keyword Tracking
Beyond just identifying keywords, Helium 10 allows users to monitor how their products rank for these terms over time. This continuous feedback loop can guide adjustments to listings or marketing strategies. The tool is called Keyword Tracker.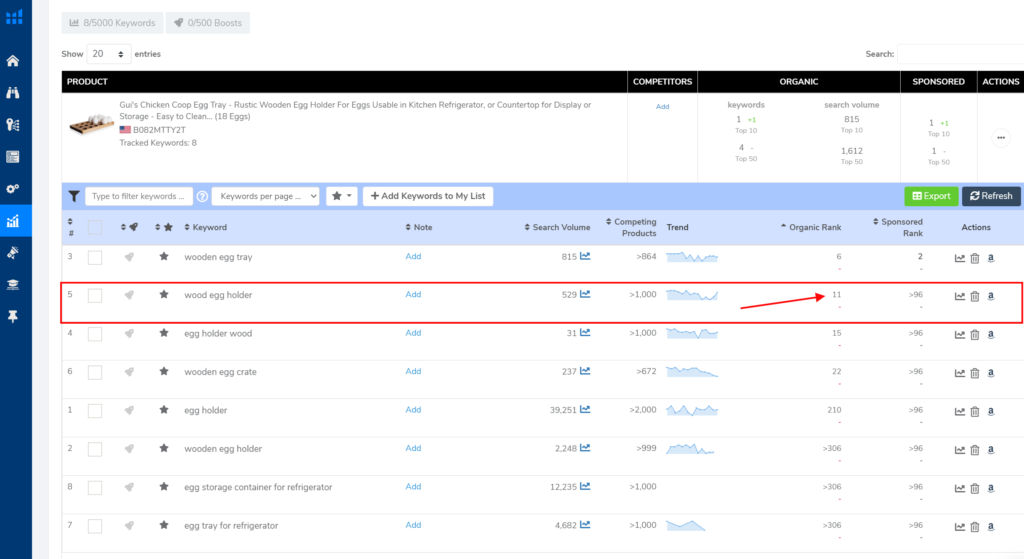 7. Refund Assistance
The logistical complexities of selling on Amazon mean that sometimes products get lost or damaged. "Refund Genie" streamlines the process of identifying these situations and helps sellers claim reimbursements, potentially recovering significant revenue.
8. Review Management
Customer reviews play a pivotal role in the online buying decision. Automated follow-up emails can significantly boost the number of reviews a product receives, enhancing its credibility and attractiveness to potential buyers.
9. Inventory Management
Stockouts can severely disrupt sales momentum and lead to decreased ranking. Conversely, overstocking can result in additional storage fees. "Inventory Manager" offers a balanced approach to manage inventory efficiently. While, on the other hand, Inventory Protector can help you about listing hijackers.
10. Hijacker Alerts
Protecting brand integrity is crucial. Unscrupulous sellers might attempt to sell counterfeit products under a legitimate listing. Instant alerts can help brand owners take swift action.
11. Financial Analytics
Running a successful Amazon business is not just about sales but also about understanding costs. The "Profits" tool gives sellers a clear picture of their financials, helping them identify areas of inefficiency or additional opportunity.
Conclusion
So now you know the 11 uses of Helium 10, but there's more to it as they are adding new tools every now and then, so keep an eye on this guys 🙂