Helium 10 Amazon Attribution
Helium 10 Amazon Attribution is a powerful tool that allows you to track the performance of your off-Amazon advertising campaigns.
It provides detailed insights into the effectiveness of your ads, allowing you to identify which campaigns are driving the most clicks, conversions, and sales. With Helium 10 Amazon Attribution, you can optimize your advertising campaigns and improve your ROI.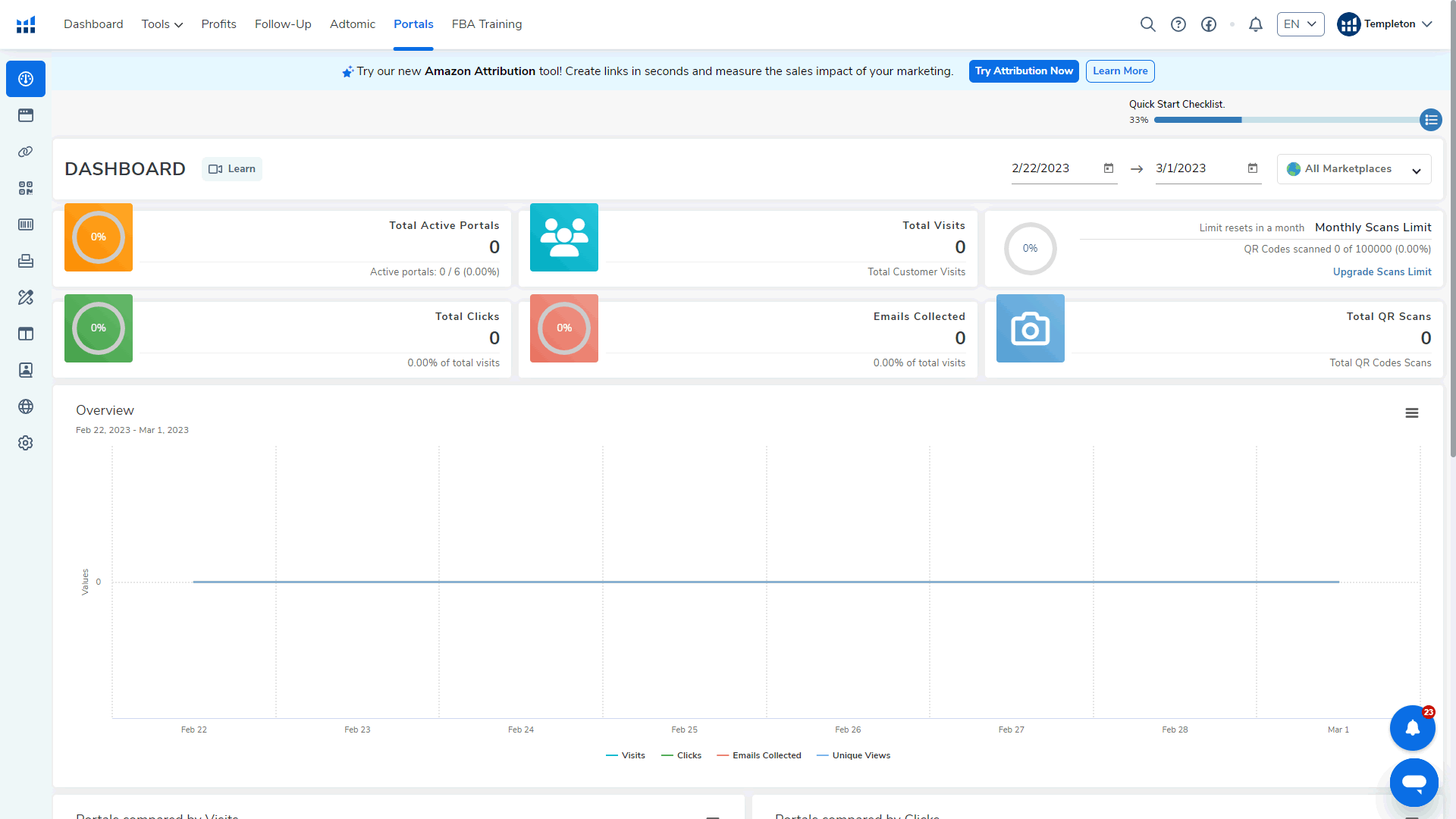 Features and data
Metrics for Amazon Attribution Links
Once you have generated a link for your marketing campaign in Helium 10 Portals, you can track its performance through the Amazon Attributions dashboard in Helium 10.
The dashboard displays the following metrics for each link you have created:
Marketplace: The Amazon marketplace you have selected for this link.
ASIN: The unique product identifier connected to this link.
Clicks: The total number of clicks on the link.
Units Sold: The number of times customers made a purchase after clicking the link.
Sales: The total dollar amount of sales generated from the link.
Referral Bonus: The dollar amount of the bonus awarded by Amazon for directing customers to their website. For more information on this program, click here.
Actions: Clicking on the three dots icon opens a drop-down menu with several options, including the ability to copy the link, create a new link for the same ASIN, and edit keywords associated with the link.
To view a more detailed breakdown of clicks over time, click on the graph icon in the Clicks column. You can adjust the timeline of the graph as needed to analyze performance trends.